Free Downloads and User Downloads
Attention McAfee Users: It has come to our attention that sdesigner.exe in 2.5.3 is getting tagged incorrectly as a trojan by McAfee. We are trying to get McAfee's attention to get this dealt with. Meanwhile, we are NOT infecting your computer with a trojan. It's a false positive.
Unfortunately, McAfee does not appear to provide a way for you to tell it you want to trust the program anyway, so you may not be able to run SDesigner. Again, we have contacted McAfee and are trying to get this corrected.
---
User Downloads
Downloads in this area are only for users of a legally purchased and licensed Lantica product. Please log in or create an account to download updates, bug fix releases, and other user-only content. If you do not know your Customer Number, or have forgotten your password, please contact Customer Service.
Current Sesame Version: v2.5.3
Release Date: Aug 01, 2012
View Change Log
---
Login Instructions
If this is your first time downloading an update to Sesame you will have to establish a new user account:
1. Go to the NEW USERS section (below "Existing Users")
2. Enter your Customer number (from your notification E-Mail or Sesame sales invoice)
3. Choose a password for your account. Enter your password and then enter it again in the Confirm Password block.
4. Click on Activate Account button.
If you have previously downloaded an update to Sesame:
1. Go to the EXISTING USERS section
2. Enter your Customer number (from your notification E-Mail or Sesame sales invoice)
3. Enter your personal password (case sensitive)
4. Click on the Log In button
---
---
Free Downloads
Sesame Database Manager
Sesame Database Manager V.2.5.3
Free Trial Version
This free trial version includes the same documentation and sample databases included with the full version. The trial version includes no advertising banners and will install no spyware of any kind.


Sesame Database Manager received a 4.5 star rating from the CNET editors at download.com.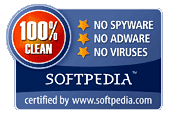 ---
Sesame Application Programming Interface (Sesame API)
Free Utility Library
Download Sesame API